The 3rd day of the 2nd Health Working Group meeting under India's G20 Presidency witnessed engaging technical sessions on digital health innovations with a people-centric focus, technology-enabled continuum of care, and the issue of the digital divide among other issues and solutions. In line with the G20 India Presidency's theme of "Vasudhaiva Kutumbakam," or "One Earth, One Family, One Future,"  the discussions emphasized India's commitment to "healthcare for all" through vibrant global and local collaborations.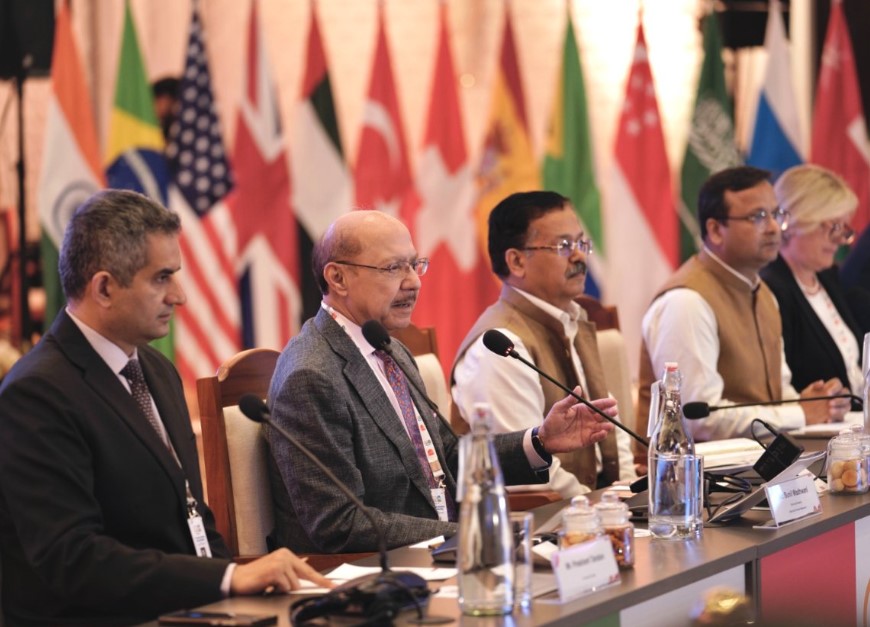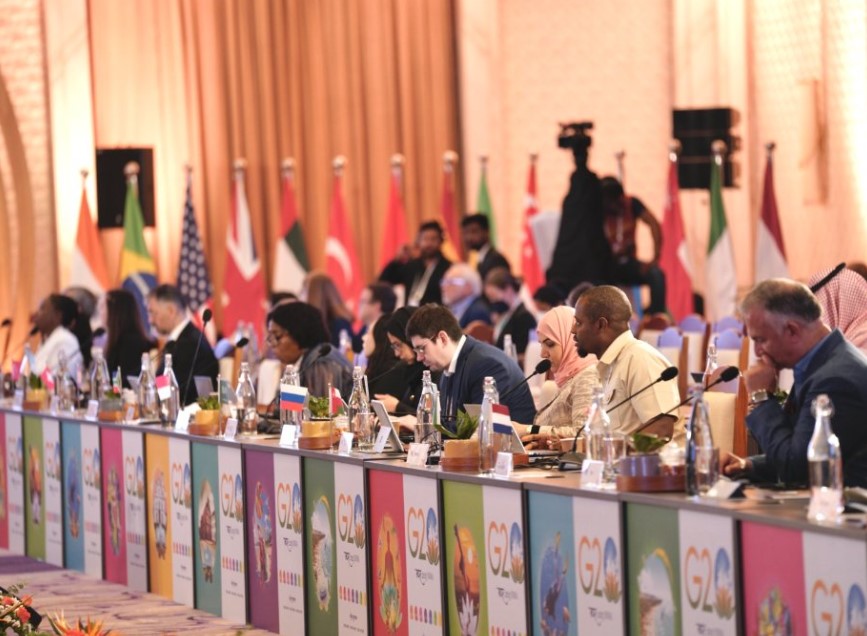 Three panel discussions were held, with the first session focusing on "Innovations in Healthcare – Health service delivery aided by Technology Interventions." The session saw eminent health experts pushing for a lifecycle-care framework where open-source software can enable data innovations. Suggestions such as a central organization/coalition in the world to guide national governments, along with regional implementation hubs, paradigm shift towards Artificial General Intelligence (AGI) and AGI-enabled Digital public goods were put forward. Stakeholders also echoed concerted efforts to demystify technology and build trust among citizens through data privacy legislations and other checks, with interventions shared by G20 member states and invitee countries, showcasing their best practices and ongoing efforts towards utilizing digital health in their health governance.
The second session on "Technology aiding Continuing of care – Harnessing the potential of real-world data/evidence for better patient outcomes" explored various thought-provoking aspects of technological tools and how they can be used in better patient care delivery. It was discussed that highly interoperable systems are needed, and for national digital transformation, nations must focus on a person-centered digital journey. Suggestions such as cooperation among tech innovators, governments, non-governmental organizations (NGOs), and health organizations, combined with strong political will and a coordinated and inclusive framework to guide investments, were discussed. Best practices from India, such as the National NCD portal for tracking non-communicable diseases (NCDs) and e-Sanjeevani teleconsultation services, were also showcased.
The third session on "Digital Public Goods (DPGs) to bridge the Digital Divide" highlighted the critical element of democratizing digital public goods. The speakers concurred that investments in DPGs can reap multifold benefits, and in addition to DPGs, it was suggested that expert knowledge facilitated by digital interventions must be democratized as well. It was noted that governance and policy help scale DPGs nationally and internationally, while technology helps scale DPGs at the local and regional levels. Thus, robust health data governance can remove bottlenecks to the development of a global digital health ecosystem. It was also noted that the care is universal, and making user-intuitive platforms according to local needs must remain a priority. Several other important suggestions, such as collective action to promote the Global Initiative on Digital Health (GIDH), strengthening organizational capacities across the globe, and developing lightweight standards for Public Health Centers for better and faster adoption at grassroots levels, were discussed in the session.
On the conclusion of the side event, participants thanked the G20 Presidency of India for providing the platform where these ideas could be efficiently shared. Keynote speakers included experts from the industry, international organizations, non-governmental organizations, startups, hospital networks, and governments. Member and invitee countries also shared their experiences during these sessions. On the sidelines of the panel discussions, participants also visited the exhibition showcasing various digital technology solutions built locally and globally.